By Rahul Sheth June 30, 2022 News/Events/Seminars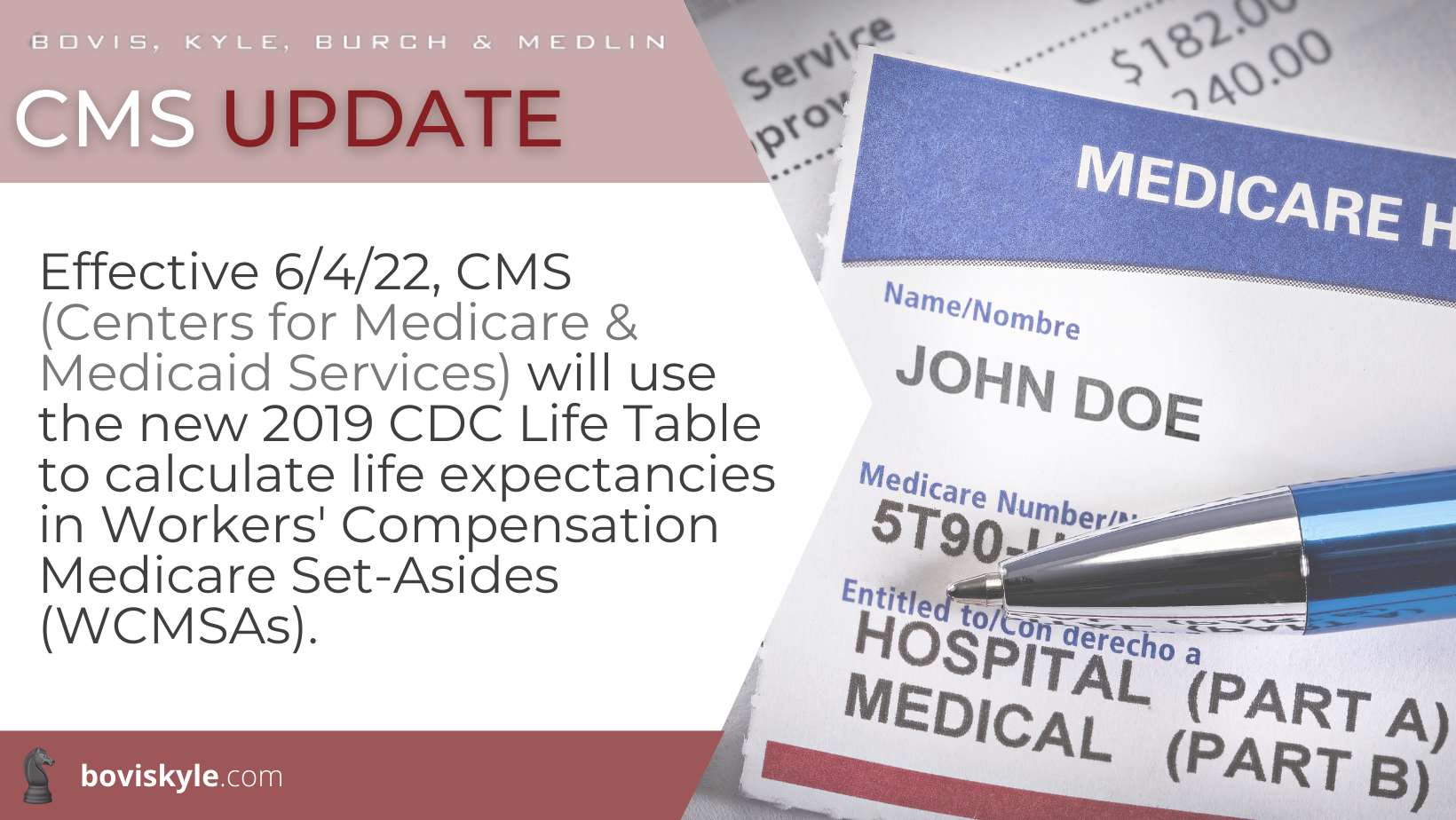 On May 31, 2022, Centers for Medicare and Medicaid Services (CMS) announced that beginning June 4, 2022, it will utilize the CDC's "Table 1: Life Table for the total population: United States, 2019" for all Workers' Compensation Medicare Set-Aside (WCMSA) life expectancy calculations.
The life table links an injured worker's age with their anticipated life expectancy based on CDC estimations. CMS uses this table to estimate how long the injured worker will require medical treatment for their work injury.
A link to CMS' announcement can be found here.
A link to the current 2019 Life Table can be found here.
For questions regarding using the Life Table, please contact one of our workers' compensation attorneys.
Read More