BKBM Attorneys Make Successful Daubert Challenge
By May 20, 2022 News/Events/Seminars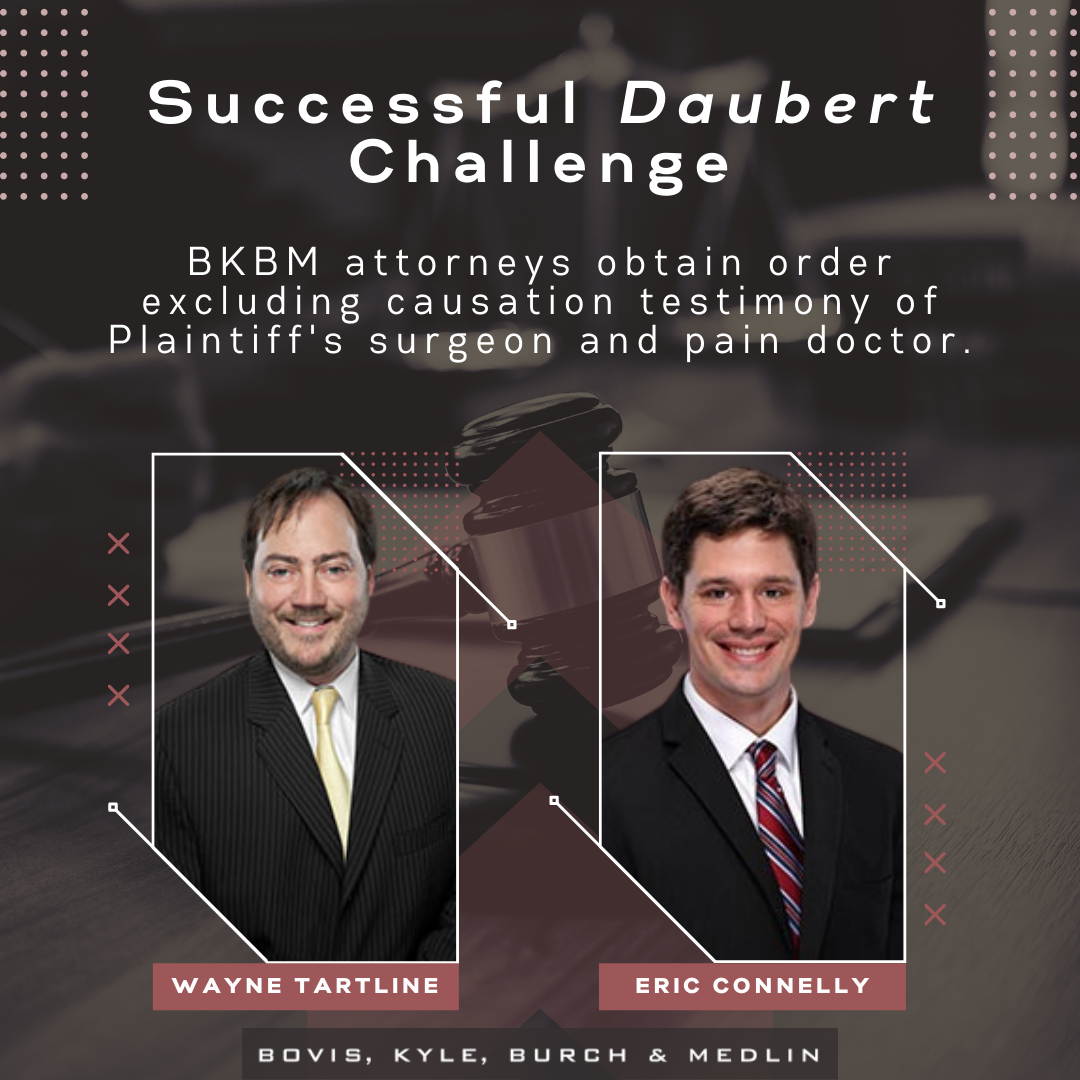 Bovis, Kyle, Burch & Medlin attorneys Wayne Tartline and Eric Connelly recently obtained a trial court order excluding the causation testimony of not just one, but two, of Plaintiff's doctors, one of whom performed surgery on the Plaintiff.
Wayne and Eric argued that the doctors' opinions were not based upon a real forensic investigation or scientific process, but they were based only upon the questionable reporting of their patient (as happens in many personal injury cases).
The Court granted their motion, and they were successful in excluding the testimony of the doctors as not reliable under Daubert and related Georgia law which requires doctors who testify as to the cause of a medical condition to have performed a legitimate investigation on the issue before giving such crucial testimony before a jury.
Wayne and Eric practice in the firm's civil litigation department with a focus in complex litigation, which includes defense of tort claims (motor vehicle, UM, premises, etc.), business litigation, defense of commercial liability disputes, legal malpractice and professional liability defense, commercial development/construction/erosion litigation, and intellectual property infringement and trade secrets litigation.